On-Campus
9th-12th
Computational Biology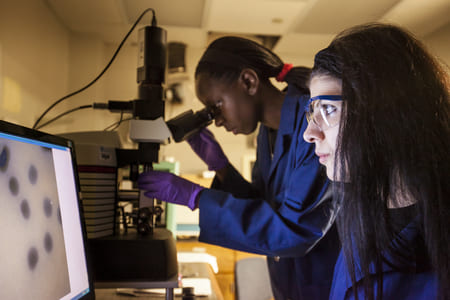 This program is closed for 2022.


For Careers in: Medicine, Biology, Computer Science

The objective of Computational Biology is to introduce bioinformatics to high school students with an emphasis on searching and retrieving biological data, sorting the data and finally analyzing the sorted data to draw meaningful conclusions. While maintaining the theme of molecular biology, this project-based course will involve hands-on activities on computers/laptops and will teach students how to relate the outcome of each activity to a real-life medical or biological scenario. Students will be introduced to some pre-existing cutting-edge bioinformatics resources and tools, enhacing their enthusiasm towards the subject and opening an avenue for a career in medicine or bioinformatics.

This program is open to commuters and those wishing to stay on campus. Pricing for commuting students is $1250 and for residential students, $2750.

Note: The deposit must be paid via the PayPal screen that appears after clicking "submit" on the application form. Please email us with any questions!

Application will close June 3.